Proactive and Personable Accounting and Tax Strategists
Whether you are a successful business owner with one or multiple locations, Silva Business Solutions is passionate about protecting your bottom line and guiding you to financial success. We do this by helping you develop a deeper understanding of your business from a financial perspective. From IRS problem resolution to business formation and sales, Silva Business Solutions works with you and for you to minimize your overall tax liability and reach your lofty financial goals.
History of Silva Business Solutions
Located in Kirkland, Silva Business Solutions (formerly Virtual CFO Solutions) began in 1984 when Cathy Silva, while still attending Western Washington University, started her first job as an Assistant Controller of Lake Lodge at Yellowstone National Park. Following her passion and entrepreneurial spirit, Cathy founded Silva Accounting & Tax two years later, offering accounting and tax services to local businesses in Bellingham.
In 1986, she graduated from WWU with a Bachelor of Arts in Accounting and Minors in Physics, Mathematics and Business. She passed the CPA exam (the first time) in May of 1986 and then furthered her career by accepting employment with the national accounting firm of Ernst & Young. During her tenure there she specialized in small business services.
Quickly realizing that corporate life was not her passion, she reinstated her business and moved to the big island of Hawaii, where she assisted local businesses with their tax and accounting needs in Kailua Kona.
With a desire to move back to the Mainland, Cathy returned to Seattle in 1989 and worked for several local CPA firms. During this time she gained valuable experience in multi-state tax returns, trust and estate taxes and became Associate Partner managing her own book of small business accounts.
In 2000, Cathy was made an offer to join MW Capital, a venture capital company working with start-ups as their "outsourced" CFO. Then, in 2000 during the .com bust, startups were struggling, so Cathy regained her focus on small businesses. In 2001, she assumed management control of Virtual CFO Solutions and has continued to provide small business services ever since.
In January 2014, Virtual CFO Solutions changed its name to Silva Business Solutions, purposefully celebrating what it has become. Beyond tax preparation, the firm helps business owners succeed by interpreting meaningful financial data to solve problems, take effective action and visualize profitable results. The Silva name has also become synonymous with proactive, personable care and communication for those who enjoy a fun-spirited working relationship.
Meet Cathy Silva, CPA
License #11239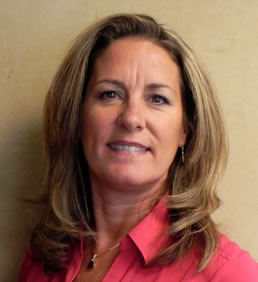 Catherine M. Silva, CPA and owner of Silva Business Solutions, is a 30-year tax veteran who has made a name for herself by helping small business owners succeed financially. By using and interpreting meaningful financial data, Cathy is able to quickly problem solve and take effective action. Her innate ability to visualize profitable results makes her highly sought after by business owners who are faced with complicated tax issues—in particular, those in the manufacturing industry, building contractors and real estate professionals.
Cathy also brings extensive CFO expertise to her clientelle in the form of analyzing cash flow projections, developing cash management programs, assessing and developing asset sales / liquidation plans, determining asset and enterprise valuations, facilitating and negotiating asset sales, and more.
Cathy is a licensed CPA in the state of Washington since 1986 and Hawaii since 1991. Cathy is also a member of the Washington Society of CPAs (WSCPA); InConet (a Vistage CEO Group), current treasurer and past president of the Northwest Small Business Roundtable (since 2000), an active contributor to the Yellowstone Park Foundation and a member of the Washington Blues Society.
Cathy graduated from Western Washington University in 1986 with a major in accounting and minors in mathematics, physics and business administration.
When Cathy is not helping businesses optimize cash flow management, you will see Cathy cheering on her son as he races to the finish line at the Las Vegas Super National Kart Championships in Las Vegas. Cathy also enjoys attending various local Blues fests while camping in the beautiful Pacific Northwest.